Week of September 5
Monday 9/5 - Labor Day - No School

Tuesday 9/6- No After School Activities
Wednesday 9/7 - Early Release day 11:50
Thursday 9/8 - Parent Workshop 9:00 - 10:00 a.m.
Friday 9/9 - Happy Friday!
Greetings from Mrs. Silerzio!

Hello Lincoln Families!
Please join us for STEM Parent Workshops! You must register via Google Calendar (click on the link) to secure a spot in the lab. Once you click on the link, you will click on our next available workshop (Sept. 15th) to register. You will not be able to enter without registration. I look forward to seeing you!
https://calendar.app.google/WmuScHDbj6BpcjBSA
Arrival

In our ongoing efforts to keep students safe, Lincoln Elementary will begin new drop off and pick up procedures. These measures are designed to help with the congestion of cars in places where students are walking.
In the coming weeks please be on the look out for new signs regarding parking and painting on the street to indicate drop off zones. Please do not park when dropping off your child as we will have people assuring their safety as we are letting students in.
SEL Corner

Sometimes our children come to us with big emotions. Below is a nice infographic to help navigate conversations with our children about their emotions. As a parent and an educator I have found these phrases so helpful, I hope you do too.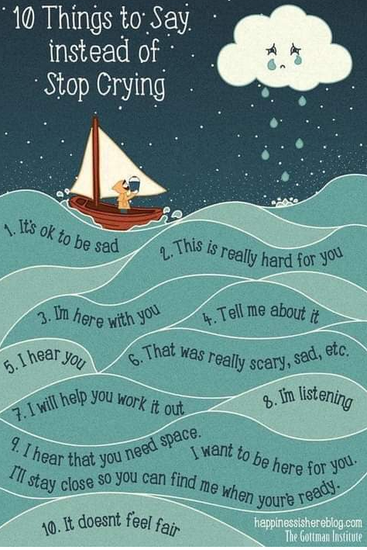 School Uniform Information

Navy blue or sky polo shirt
Khaki or navy blue pants
Upcoming Dates

September 7th - Early Release
September 14th - Early Release
September 21st - Early Release
September 28th - Early Release