Welcome Back!
Dear Lincoln School Family,
Welcome to the 2022-2023 school year! As summer comes to a close, it is exciting to consider the new possibilities that come with a new school year. This week's newsletter will contain information that you will need as you prepare your children for the upcoming school year. I look forward to meeting you at the Back to School Bash on August 13, 2022. As always, my contact information is at the bottom of this newsletter.
See you soon!
Mrs. Natalie Bako
Kindergarten and Sixth Grade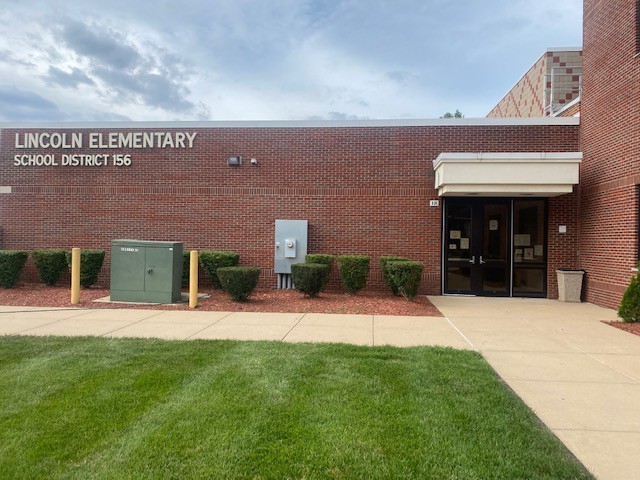 1st, 5th, and 7th Grades
2nd, 3rd, 4th, and 8th Grades

Arriving During the First Week - Important Please Read!
Please take a moment to familiarize yourself with the locations in the photos above this section. These will be the drop-off points for each grade level. Students will need to check in with staff at these access points to ensure that they are fully registered and in the correct location. Students that are not completely registered will not be able to begin school on the first day. If your child is fully registered, you should receive email confirmation prior to the start of school.
The staff at the locations will also have class lists and be able to direct your child to their homeroom teacher. Students may begin arriving at 8:00 a.m.
As a reminder, Freeland will be blocked as it is the bus and daycare van drop off zone. Please use 157th Street or 156th Place to drop your students off.
Gym Uniforms
Students in fifth through eighth grade will be required to wear a Gym Uniform for Gym Class. Gym uniforms are available for $20 and will be sold at the Back to School Bash, cash only.
Online Registration
Online registration for the 2022-2023 school year is open. Please use your PowerSchool Parent Portal account to complete the registration forms. If you would like to come in for help with registration, please use the link below to make an appointment. Students that are not completely registered, will not be able to start school on the first day. A confirmation email will be sent with your child's name once all registration materials are approved. Please keep this email available for the first day of school.

You Will Be Able To See Your Child's Teacher Assignment in PowerSchool on Tuesday, August 16th!

Back 2 School Bash!

Lincoln in conjunction with Alderman DeJuan Garden, 5th Ward Alderman, is sponsoring the Back to School Bash. We hope to see you there for a fun day of games, music, and community resources!

School Uniform Information

Navy blue or sky polo shirt
Khaki or navy blue pants
Upcoming Dates

August 13 Back to School Bash
August 17 First Student Day - Full Day
August 24 Early Release Days Begin
September 1 Open House 6:00 p.m. to 8:00 p.m.
To read this newsletter on Smore, click here.